Testimonials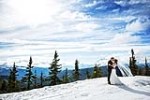 Ann & Blake
Melissa is awesome! She did a great job on our engagement and wedding photos! She was always prompt in responding to emails and was readily available to meet in person to discuss photo ideas, plan and time frame. She did a great job of helping us pose and also was sure to include picture ideas and poses that we had. We could tell that she and her assistant, Charity, were so excited and enthusiastic about the pictures. They captured every part of the day so well! Looking through our wedding photos feels like re-living the day over and over again! They did a great job of keeping us comfortable during wedding photos and even helped with extra little things- like helping me manage my dress and change shoes. The pictures turned out wonderful- we couldn't be happier with them! I would absolutely recommend Melissa for any professional photo occasion!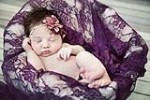 Baby Molly
Melissa captured beautiful pictures of my newborn baby girl. She was very nice, professional, and you can tell she truly enjoys her work. She had so many fun options and props to choose from. I would definitely recommend her as a photographer.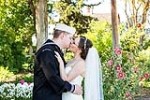 Crystal Mother of the bride
Best photographers ever! My daughter's wedding day wasn't going according to plan and these ladies stepped in to help with decorations, ideas and help with an uncooperative child, above and beyond what I expected! They were sweet, understanding and very professional! If you want photographers who really know their stuff and will make your event fun and memorable, stop searching here, they are the Best! They know how to capture the moments, make last minute changes work even better then you could imagine, accommodating to your every wish and super nice and friendly Can't recommend highly enough You get what you pay for and these ladies are awesome and worth it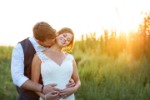 Lauren & Lee
Melissa consistently produces quality work. It is obvious that she loves what she does AND that she is very, very good at it. Her talent and professionalism has exceeded mine and my fiance's expectations, and we would recommend her to anyone looking for a quality photographer!
Shannon & Tyler
Melissa was my photographer and she was amazing! She's so personable and I absolutely loved working with her.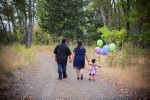 Ramirez Family
Melissa is AMAZING! I will forever recommend her. She is so friendly and comfortable to be around....Plus her pictures are always beautiful. She's got a way of finding the right angles, the right light, and the perfect moments to get you a collection of beautiful pictures. Melissa has done my daughter's 3, 6, 9, and 12 month pictures! She was there at her 1st birthday party and did a beautiful cake smash session. She was there for our family pictures each year. And she was there when I married my husband. Clearly, we love her. Prices are great too! And she will work with you on your special day if you need it. I recommend her wholeheartedly. She's talented, creative, supportive, and worth every penny! 10/10....love you, Melissa!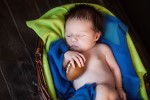 Sullivan Family
I've had six photo sessions with Melissa, and don't plan on stopping! She's the only photographer I will ever use for pictures of my children. Melissa has the ability to capture their "essence" in a way that no one else can. I look forward to every session, because she's an absolute pleasure to work with and delivers amazing products. I highly recommend her for all your photography needs.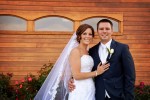 Jackie & Chad
Wonderful photographer. Our pictures are amazing, i have them all over our house to see everyday! She is also really easy to work with, made us feel comfortable. She was so helpful at our wedding too, over snd beyound what we could have asked for!!!!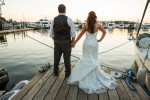 Karli & Jonathan
Great Photos & Easy to work with.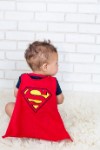 Burk Family
Melissa has been doing my grandsons photos since he was born and has done such a great job. Wonderful family pictures also.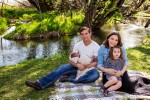 Burdge Family
We used MMR starting with our daughter's 1st birthday session and have continued to use her since. Our daughter will be 3 this September! Melissa is incredibly flexible and creates very beautiful memories with her camera. So glad we found her!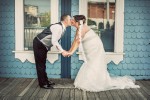 Victoria & Matt
Melissa is great! She loves what she does and it shows. She is very flexiable, easy going and so talented. I was pleased with the whole process and my pictures are beautiful! We will definitely work with her in the future.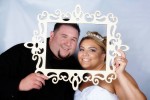 Yessi & Nathan
Melissa did a wonderful job on our wedding and engagement pictures. She is very creative and had some awesome suggestions. Not only was she taking photos but helping me with my dress and other little things. I had so many wonderful things to said about how good the pictures turned out. I would definitely recommend her to anyone wanting great professional pictures. She has passion for what she does and you can tell. She also did my little sisters senior pictures which were wonderful!!!